Van has a deep appreciation for the arts. With a strong passion for getting her family outdoors, she is inspired by the beauty found in the simplistic moments of everyday life.
Van is presently working in oils on a playful set of paintings inspired by everyday experiences in the outdoors.
For more information or further inquiries, send Van an email at van@rollingwithvan.com.
Oil on Canvas
My latest piece titled "The Tow," is inspired by our times skiing in Fernie. I have seen this play out so many times…a "Little" without poles getting towed by an older sibling or friend. It truly warms my heart even on the coldest of days. (2018, Oil on Canvas)

10x30, oil on canvas
I'm inspired by ski kids and how much they learn in such a short amount of time. I hate to admit it, but my own are now technically stronger skiers than me...when did that happen?! But because they are so motivated to show me up, sometimes they end up fallen and I confess that sometimes it makes me laugh. There are many days that don't necessarily go smoothly...some where we forget gear at home, some where we can't seem to be on time for ski school, some when we're bribing them to ski down the hill when they decide they're done, some when we search for skis in the snow after a binding released, some where poles are dropped off the chairlifts, and some where they fall, and well, they're stuck. This painting is of a fallen little.
And to all the folks that keep dragging their kids out there...I applaud you 👏🏻👏🏻👏🏻 job well done!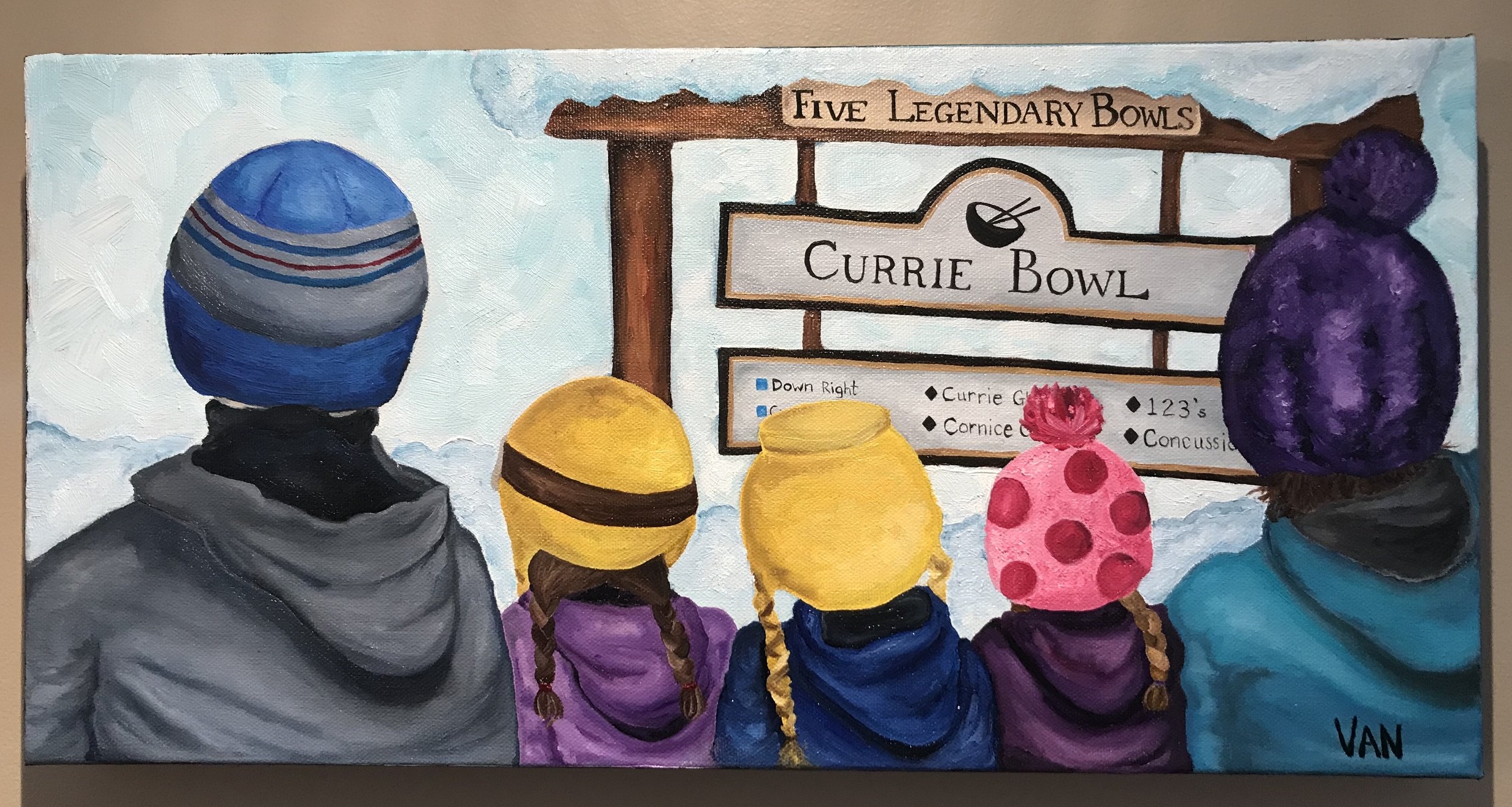 10x20, oil on canvas.
This Currie Bowl sign holds a very special place in our hearts and so I created this painting of our family at the top of Whitepass Chair in Fernie, BC. Already we have formed many memories as a family in this bowl. I chose to paint the kids with the toques and coats that they wear nearly 100% of the time. For a long time, no other toque would do!!
Oil on canvas.
Depicting a touring day in the Bonnington Range in the Kootenays, BC.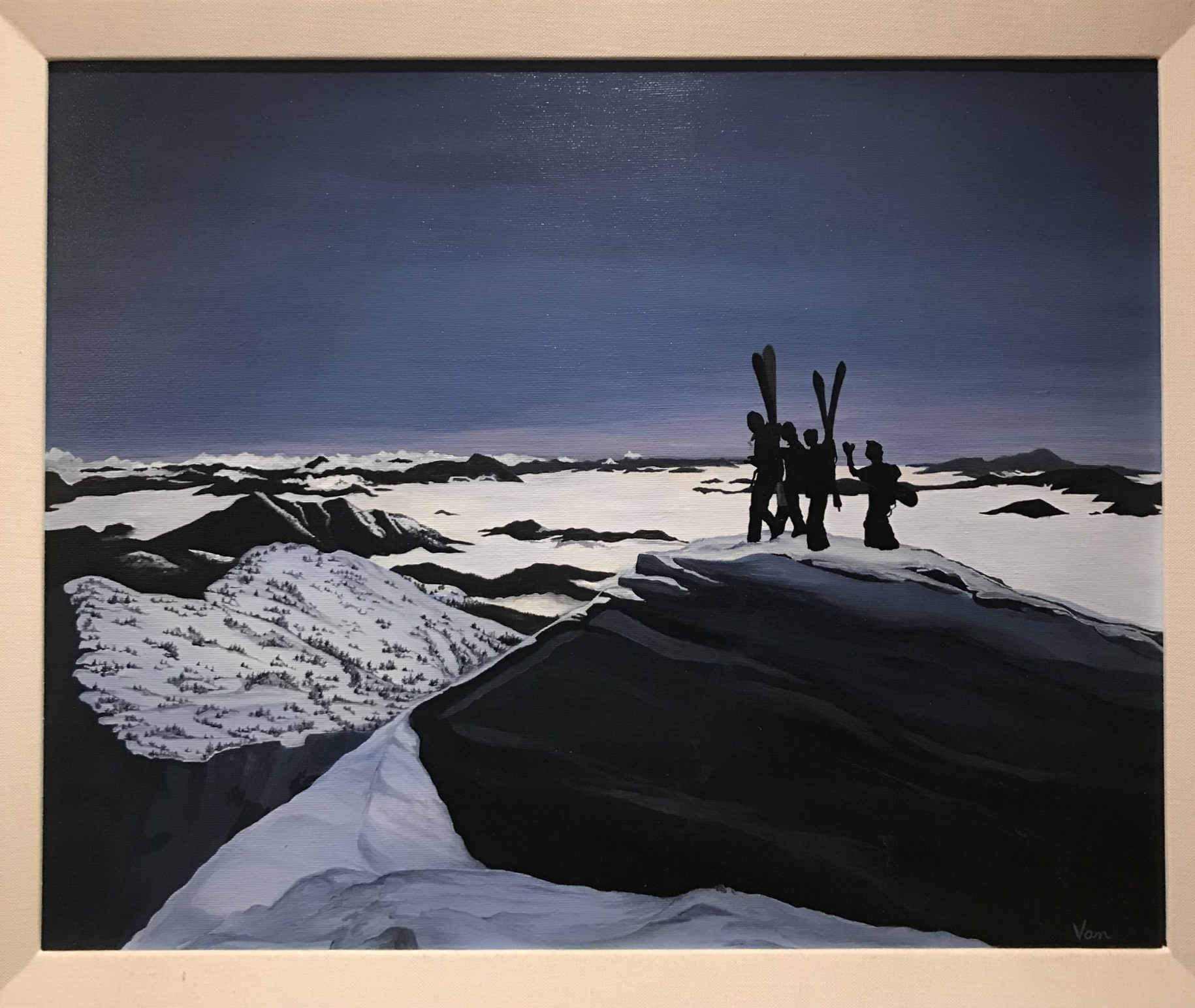 High Above the Bonnington
16x20, acrylic on canvas.
This is an acrylic painting depicting a backcountry ski tour in the Bonnington Range in BC's Selkirk Mountains nestled in the Kootenays. 16x20, Acrylic on Canvas.