awesome! you found our kids' corner!!
This is where you will find what we're up to and fun little blurbs from us!! Don't forget, we also love to hear what you're up to so don't hesitate to send us an e-mail at van@rollingwithvan.com.
Look at us!!
In case you missed it, look at where we are! In the "Get Inspired" section of the Ever Active Schools' Healthy School Alberta issue for Fall 2019. Thank you at Ever Active Schools for your fantastic support!
Thank you to everyone who participated in Ellie's Fairy Challenge. Ellie had a ton of fun preparing packages to send out to those who sent us e-mails and pictures of the fairy evidence!
The Fairy Challenge is now closed, but you can always watch the video and still have fun looking for the fairy evidence!
IT'S MENTAL HEALTH WEEK!!!
Today's children struggle with stress and anxiety like never before. Sophie reminds us of the mental health benefits associated with walking to school as a mode of active transportation. This mini-clip was put together in collaboration with Ever Active Schools and Shape AB.
Ellie has a whole lot of fun with her friend Anna to close out the season on the slopes.
This video is to show just how much fun it is to be outside on the slopes. And how girls are fully capable to hold their own on the ski hill. With practice, you can ski like a girl, and achieve great things!
Check out my latest sound bite…I explain active transportation with the help of Lego people…and I try my best at setting up some stop-motion video…what do you think?
Look where I've been showing up lately:
Calgary Teacher's Convention 2019
One of my soundbites was used at a presentation with Ever Active Schools at the Teacher's Convention. I wonder if my teachers saw me?! I think I'm looking pretty good on the wall, don't you?
-#getkidsout Ambassador Sophie
Photo credit: Tracey Coutts
Here I am on the wall again!! This time in a kinesiology lecture at the University of Calgary…there's lots to be learned even from us kiddos!!
-#getkidsout Ambassador Sophie
Photo credit: Chris Fenlon-MacDonald
Here's our latest sound bite! Did you know that Winter Walk Day is coming soon and the #getkidsout crew wants to encourage you to get out and put one foot in front of the other to join the active transportation movement! You can register as an individual or a group at winterwalkday.ca !
I am so excited because my "Why can't we teach hiking?" video took first place in the Take me Outside video contest for my category (K-6)! It makes me happy to know that more people will see my very important message!!
Don't forget to share it with as many Phys. Ed teachers as you can…because guess what?
You don't need to be sporty to be active!
It's a wrap: The #getkidsout Treasure Bag Project
Live active summit 2018
We had the great opportunity to be presenters at the Live Active Summit in Edmonton. We were so well received, and although we were the youngest in the crowd, we were able to participate in some sessions with the wonderful educators and participants coming from diverse roles with similar goals: living actively. We were thrilled to be a part of it. Thank you Ever Active Schools!
#getkidsout has some great news!!!
We are thrilled to tell you that we have teamed up with two great groups in Alberta who are also well aware of the benefits of leading an active lifestyle. Together we are collaborating on a project to raise awareness on active transportation so stay tuned for some of our mini-clips that we will share across our social media platforms!! To learn more about these great organizations, click on their logos for their websites.
October is walk to school month!
so there's no better reason to launch a mini-clip to promote just that! check it out:
#getkidsout visits GROW CALGARY
If you're looking for something for your group to do in Calgary, this is worth checking out. Get active with farming for a cause. Check out Sophie's visit to Grow Calgary.
Check out the fun we've been having with our Treasure Bags:
This summer, we have been dropping off bags of treats at different places we visit in the hopes that kids will stumble across them and be surprised! A fun reward for getting outside! We're hoping that our project will encourage kids to get out. We are extremely grateful to the businesses and organizations that have helped fill our bags: Active for Life, Ever Active Schools, SportChek, Atmosphere, Michaels, and HeartFun. For more information, check out our blog: #getkidsout Treasure Bags.
#getkidsout Treasure Bags video is ready for you to view!
The rules are simple: you #getkidsout, stumble across a Treasure Bag, and the loot is yours!! Take a picture and hashtag or tag getkidsout on your social media. If you don't have social media or if you don't want your photo up, simply e-mail van@rollingwithvan.com so we know the bag has been found!
we will hide 10 Treasure bags!
#getkidsout
Treasure bag #1
The first #getkidsout treasure bag was released in Banff National Park. At this time, it has not been reported found.
We are very excited because we put together 10 treasure bags for lucky adventurers this summer! If you find a bag, it will have these instructions on it. Please be kind enough to let us know it has been found. We're excited to see where this might go!
Bike Safety with Ben and Ellie
Ben and Ellie showed up at the community bike rodeo, organized by some fantastic people. Check out their video about the event and brush up on some bike safety skills!!
#getkidsout Ambassadors are working hard to collect some donations. They've got big plans to get kids outside. It has something to do with hiding treasures!
Sounds like fun, eh?
Keep in touch to find out more details in the coming weeks!
If you know Ellie, you know that she loves the gym. Check out her award winning 1-min video about her favourite place to do gymnastics. #movementmatters
Are you as excited as we are for the sunshine?
We don't know about you guys, but we are super excited to dust off the bikes and start getting our pedal on! Bye bye ski season...hello bikes!
If you missed Hotdog Day at the Fernie Alpine Resort, you can check it out here...the #getkidsout Ambassadors were hungry for some hotdogs and they found a whole lot of them hanging out on Wallaby. #snowmuchfun
Today we will see our nation come together and wear jerseys to show our support for the Humboldt Broncos. Our hearts bleed for what the families and the hockey community are going through. As parents, we encourage our kids to be active and to participate in sports. These bus trips form memories, promote team building, and develop friendships that last a lifetime. Never in our wildest dreams do we expect such tragic news. The #getkidsout Ambassadors will wear their jerseys today, a small gesture in the wake of a tragedy beyond comprehension. Let's hear it for the boys...and Dayna 😢❤️.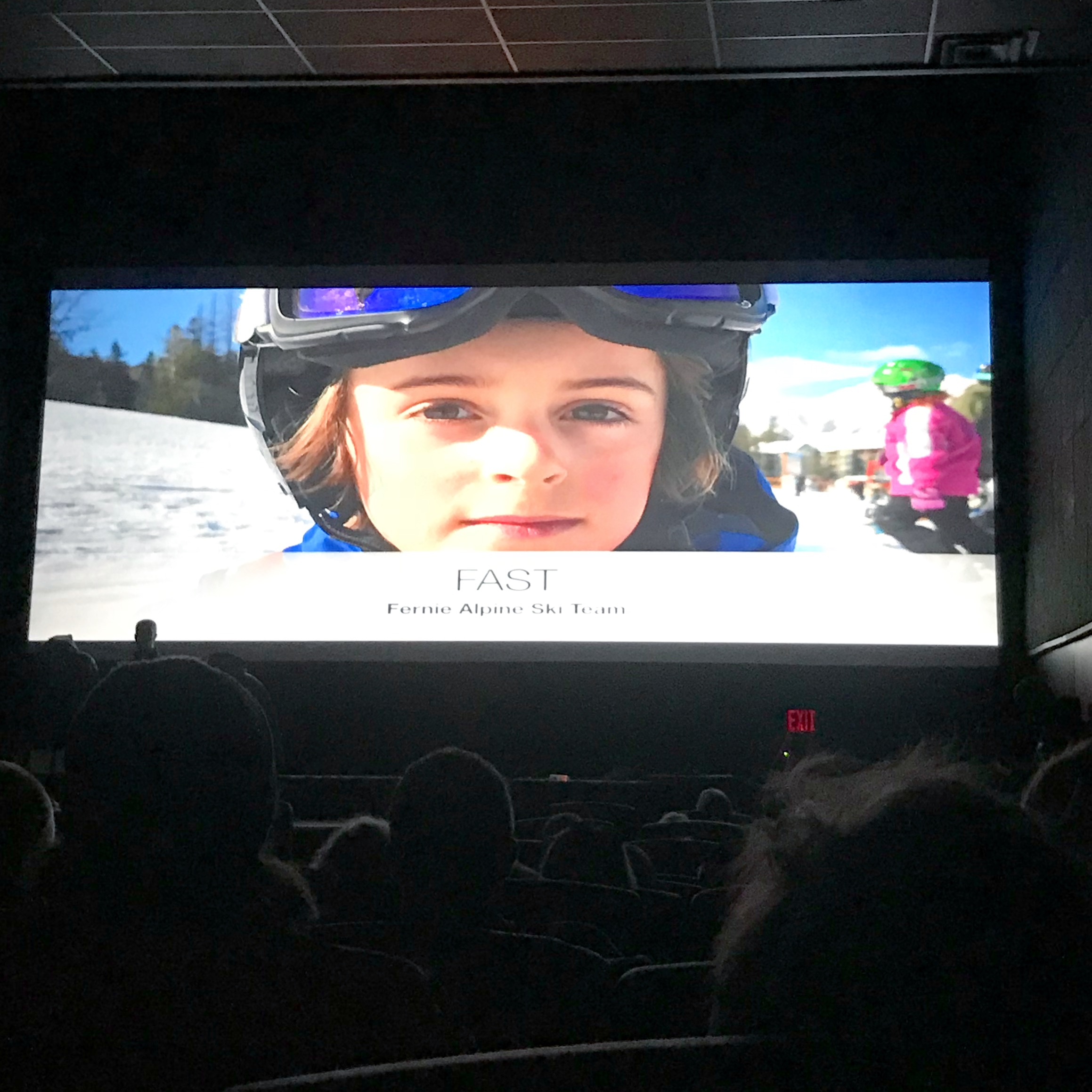 I had so much fun seeing myself on the big screen at the FAST Film Festival in Fernie. Walking away with 3rd place was the cherry on top! I even got a photo with the good looking fellas that organized the event!
Thank you FAST, for a great season!
Ben
Check out Mom's latest paining ...funny thing is, she spends as much time looking like that as we do!
We still love it Mom!!!
There's still some winter left!!
Spring is here but there's still some winter left and we took advantage by going to Canada Olympic Park to see what Tubing is all about. Stay tuned for our fun video!
I'm so excited because this weekend, my FAST video is showing at the FAST Film Festival in Fernie. Can you believe it? I'm going to be on the big screen!!
Hi,
I'm Ben and I'm working on some videos for you to watch. I went skiing with FAST and believe it or not, I caught up to Mel, the awesome coach. The FAST video is ready for viewing! But if you're looking for other things to watch, check out our #gko vlog for some of our other videos or go straight to our Get Kids Out YouTube channel. Don't forget to #getkidsout on your social media so we can see what you're up to!!
Happy adventures!!
Ben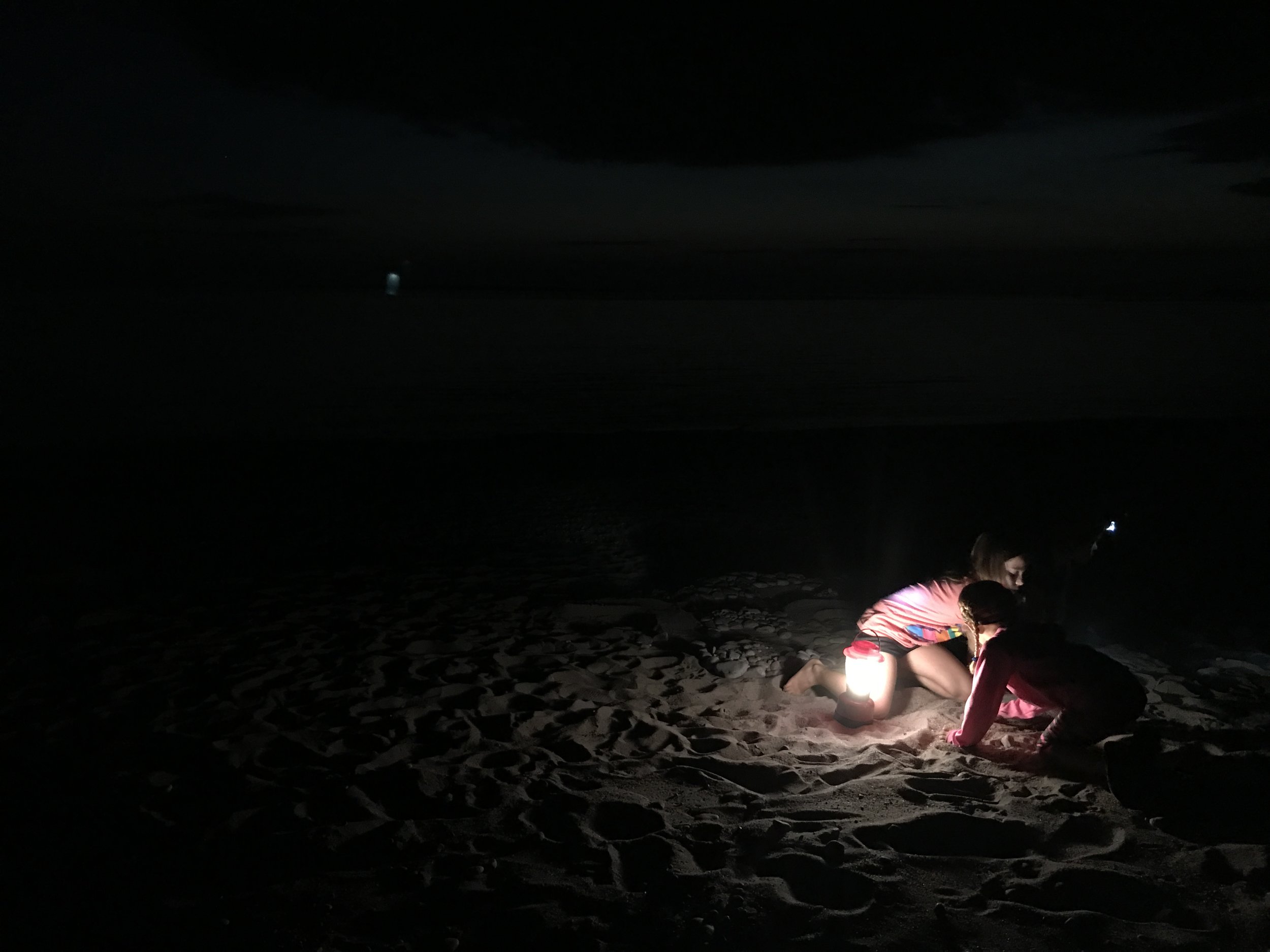 See what we've been up to with our 3Ws.
You can do it too!
What? We are out for a fun walk in the deep deep snow!
Where? On the Montane trails in Fernie, BC.
Why? Because it's a ton of fun!!! Especially when the snow is so deep, sometimes it feels like you're swimming in sugar!
What? Standing on the sled and mimicking snowboarding to see just how far down the hill I can make it!
Where? In our neighbourhood park.
Why? Because it's so much fun and we laugh lots trying! Have you ever tried it?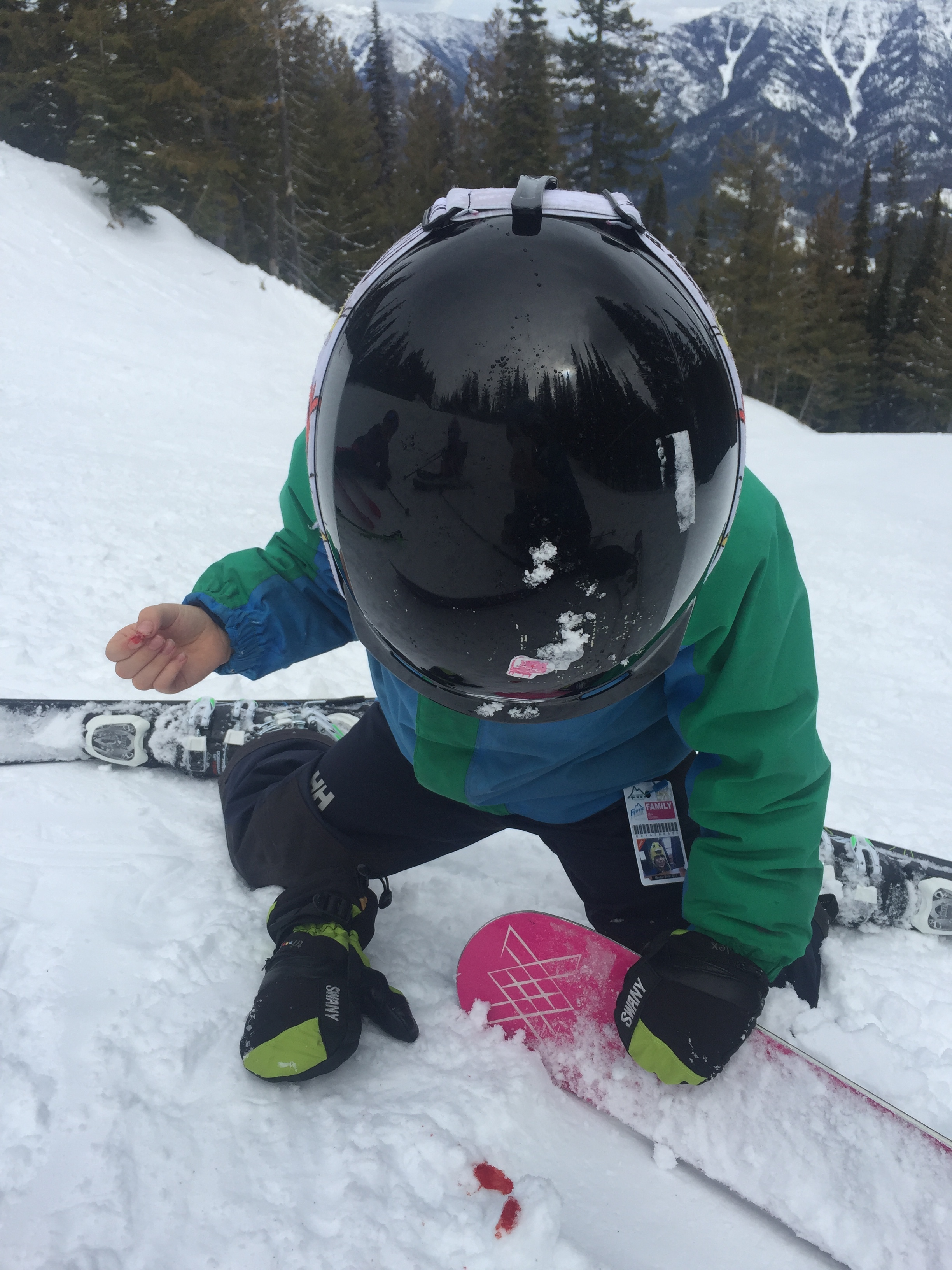 What? I launched off a big jump and my knee hit me in the face. I blew a tooth on the ski hill. It was okay though, because it was the same tooth that I had an appointment with the dentist to get pulled. Really, I just saved my Mom and Dad some money!! I spit out the blood, put the tooth in my pocket, and still made it down for last chair!
Where? Fernie Alpine Resort in British Columbia
Why? I love to ski...but I probably had a little too much speed when I launched.
What? I biked then hiked and found a perfect log to use as my balance beam.
Where? Calgary city park.
Why? Because it's fun to try and do gymnastics when I'm outside.
What? Using the paddle board in the lakes of Ontario.
Where? Sleeping Giant Provincial Park, Ontario
Why? I love the water! And I really love floating around on the paddleboard. It's relaxing and it's fun to try and steer it.
What? Doing the monkey bars.
Where? At a neighbourhood playground.
Why? Because I love monkeys! They're my favourite animal, so when I do the monkey bars, I pretend I'm a monkey, monkeying around. It's way too much fun!!!
Send us some of your 3ws!! it's easy:
1) get out
2) send us a picture of something you were doing
3) answer the 3ws: what? where? why?
4) e-mail your 3ws with a picture to van@rollingwithvan.com and you might get a spot right here with us!!!